When nature and mountains are covered in snowy white, it becomes really cozy in our mountain hotel. After active days in the fresh air, whether skiing, ski touring or sledding, you can relax in the wellness area and enjoy your holiday to the full.
Please note that in winter the only way to reach us is by cable car. You can find detailed information about it here.
239 kilometer, 515 hectare enjoyment of the slopes – and the Berggasthof Bodenalpe right in de middle
Why skiing in the Silvretta Arena when there is so much to choose from? Because it is not only the most exclusive skiing area in the Alps with the highest technological equipment for perfectly prepared slopes, but it also enables cross-border skiing! Nation-hopping between the Swiss town Samnaun and Ischgl becomes reality in the Silvretta Arena.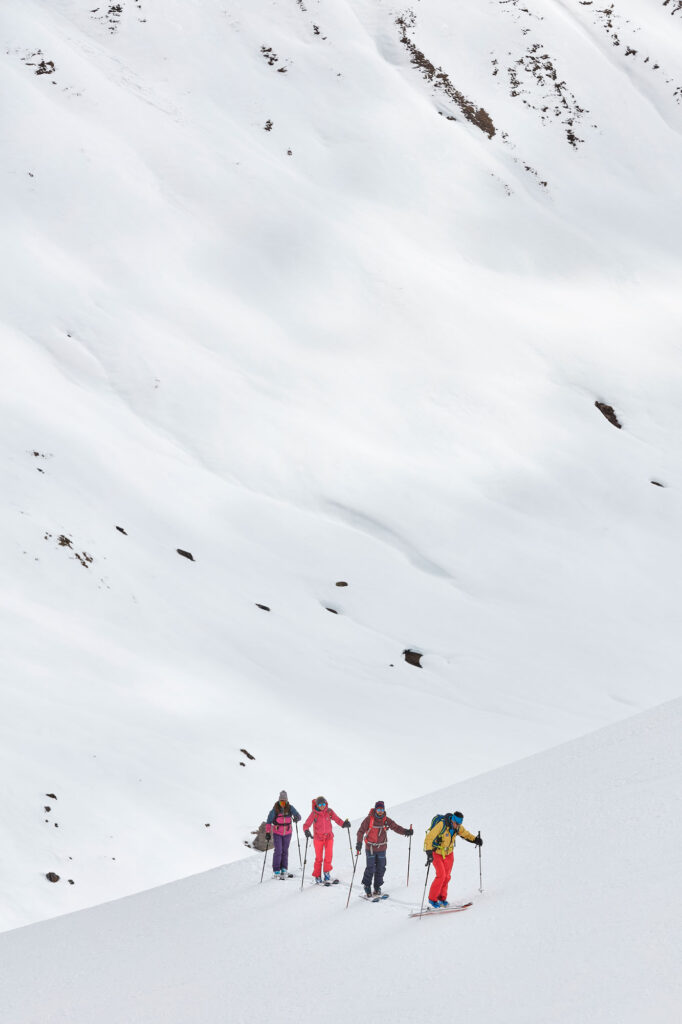 Apart from the immense ecological difference to skiing, the traditional alpine sport is enjoying increasing popularity again. Understandable – you experience it away from the hustle and bustle, in the middle of white slopes on the way to lonely peaks. As the Tyroleans like to say after a nice descent: – a dream tour.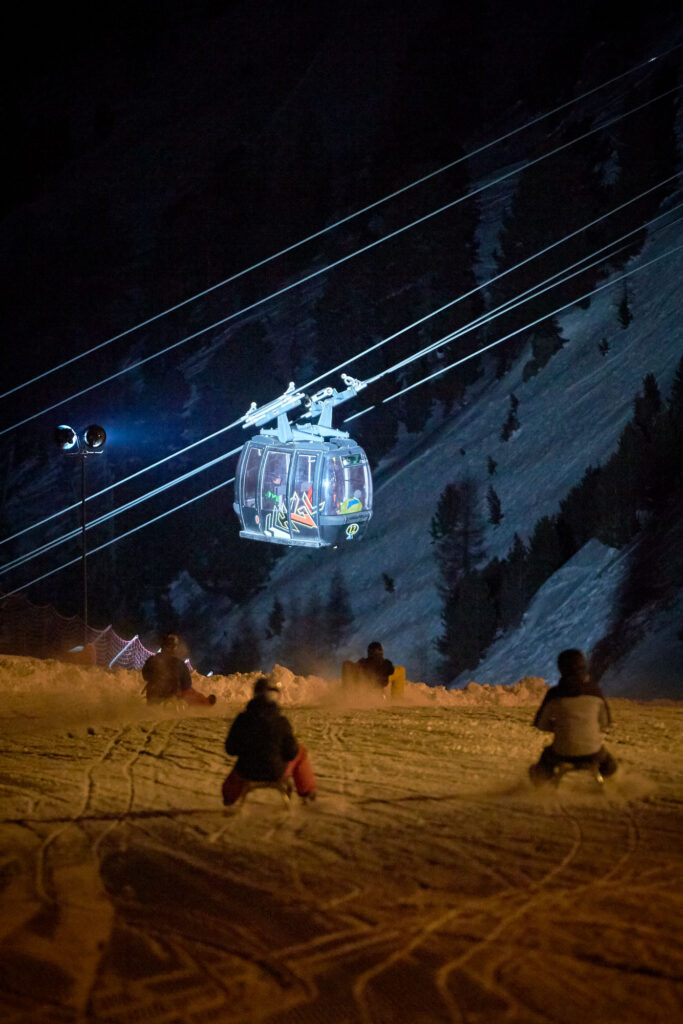 If you want a break from skiing for a day, you can rent a sledge from us and practically start away from the front door on the surrounding hills towards the valley!
– Check-In in the Alpenperle (Dorfstrasse 52, 6561 Ischgl)
– Luggage in the garage
– Car in the garage (€ 5,- per day)
– Arrival & departure on skis (If this is not possible for you, please give us a short call. We will then find a solution together)
– The chairlift station of the Bodenalpbahn is right next to the Bodenalpe. When you arrive, your luggage is usually already there!